Civil Rights in My School
The federal government is responsible for ensuring schools are free from discrimination, and this responsibility has been articulated and affirmed by the U.S. Supreme Court, Congress, and the U.S. Department of Education. Every child deserves to feel safe and welcome at school.
Civil Rights in My School seeks to connect people to (1) information about civil rights in their own schools, (2) the Department of Education's complaint portal, and (3) an opportunity to take action to ensure the Office for Civil Rights has the resources it needs to ensure justice for students.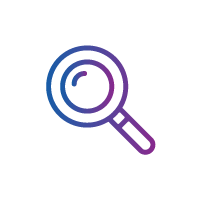 DISCOVER DATA ABOUT SCHOOLS IN YOUR COMMUNITY.
Search the Civil Rights Data Collection (CRDC) to find out about the enrollment demographics, information about school discipline including suspensions and expulsions, information about higher level courses like gifted programs and advanced science and math, and other information that gives an important picture of whether students in the school are being treated fairly.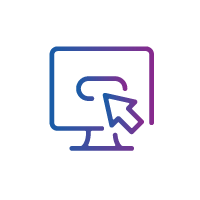 REPORT DISCRIMINATION TO THE OFFICE FOR CIVIL RIGHTS.
Visit the Department of Education's civil rights complaint portal to report on discrimination based on race, ethnicity, sex (including sexual orientation, gender identity, pregnancy, or parenting status), first language, or disability. Anyone can file a complaint of discrimination they experienced or witnessed – a student, parent, or community member. Learn about the complaint process and what to expect.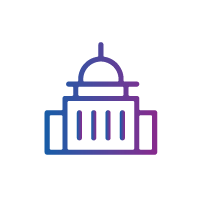 TAKE ACTION TO SUPPORT CIVIL RIGHTS ENFORCEMENT.
Tell your Member of Congress that you support a robust Office for Civil Rights, with the resources and commitment it needs to ensure every student can receive an education from early childhood through higher education free from discrimination. While the Office for Civil Rights (OCR) is responsible for ensuring compliance with our civil rights laws, Congress has an important role to play in making sure that OCR can be successful.
The Leadership Conference Education Fund is a nonprofit working to build public will for laws and policies that promote and protect the civil and human rights of every person in the United States. We are a civil rights advocacy organization and are not a part of the government, including the Department of Education or Office for Civil Rights.
We are providing these resources and information because we believe the government should be protecting people from discrimination. We are not a law firm and we cannot represent clients. We are also unable to find out the status of a complaint, correct errors in the Civil Rights Data Collection, or otherwise operate as the Department of Education.
The Department of Education's Office for Civil Rights (OCR) is responsible for enforcing civil rights laws in the nation's schools. To ensure that the civil rights laws are being followed, the Office for Civil Rights collects data; provides guidance and technical assistance to schools, districts, states, colleges, and universities; issues regulations explaining how the law will be enforced and clarifying aspects of the laws that may be vague; responds to complaints of discrimination by individuals; and conducts proactive reviews of school actions to ensure they are in compliance and students are receiving an equal educational opportunity.
You can learn more about what the Office for Civil Rights does here on their website.